T.G.Teh, the founder and managing director of GS, has a Bachelor of Engineering degree in Civil Engineering. He started his career as a site engineer with a construction company. Since then, his vast experience and working interest have given him the opportunity to venture into a related field of landscaping for both hard (applicators) and soft landscape products and architectural precast.
Today's, with over 18 years of experience in the Landscape industry, he has established himself a creditable reputation with the landscaping fraternity. His through knowledge in sourcing for the right landscape materials and his intimate understanding of the construction process and implementation has put him in a good stead.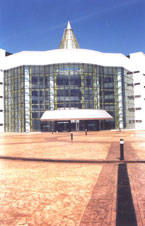 GS Pave & Scape Sdn. Bhd. was incorporated in 1996 in Ipoh, Malaysia. The principle activities of the company include Concrete Imprint, Stencil Concrete, Landscape Design, Garden Hardscape, Color Hardener and 'Contract of works to order'.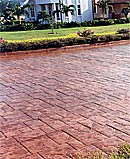 GS Pave & Scape Sdn, Bhd. has developed a distinguished list of high quality architectural concrete projects and have work with many corporations, contractors, builders, developers, architect & engineering firm. Over the years, the company has good relationships with these entities.

GS founded on the principles of honesty and integrity in all of our dealings with our customers, employees and suppliers to produce the highest quality of work at competitive prices. Quality and service are the paramount priorities of GS, which are maintained by stringent controls over supplies, manufacture and workmanship.

GS has a research and development team to work closely with company applicators and trainers. This means that there is a constant feedback of ideas and information which keeps our products and systems at the forefront of development.

With the combination of experience, resources and support provides by GS, clearly signify you and your client will receive unbeatable QUALITY, VALUE and SERVICE. We look forward to the future challenges, in the world of architectural concretes.